Over the last year we have been making our way through some old box sets. So far we have watched:
All Creatures Great and Small.
Based on the life of real life vet Alf Wight the story is about James Herriot, a vet in Yorkshire before and after World War Two. Tales of grumpy farmers, practical jokes, love and fantastic scenery.
There's an updated series due to start on Channel 5 soon. I'm not sure I'm ready for them to change from the original but the scenery will be worth it.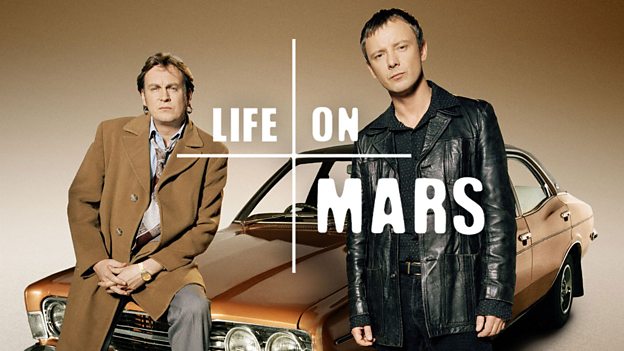 Life on Mars.
This series tells the fictional story of Sam Tyler, a policeman in serving with the Greater Manchester Police. After being hit by a car in 2006, Tyler awakens in 1973 to find himself working for a predecessor of the GMP, the Manchester and Salford Police, at the same station and location as in 2006.
It's one of those that you're not really sure what's going on so it keeps you guessing. Such a great series.
Ashes to Ashes
The series tells the story of Alex Drake, a police officer in service with the London Metropolitan Police, who is shot in 2008 by a man called Arthur Layton and inexplicably regains consciousness in 1981.
Again another great series that keeps you guessing about what exactly is going on. There are cringeworthy shots of 1980s fashions and decor but all in all a great watch.
After Life
After Life follows Tony, whose life is turned upside down after his wife dies from breast cancer. He contemplates suicide, but instead decides to live long enough to punish the world for his wife's death by saying and doing whatever he wants. Although he thinks of this as his Superpower, his plan is undermined when everyone around him tries to make him a better person. It is set in the fictional town of Tambury, where Tony works as a journalist at the local free newspaper, the Tambury Gazette.
Ricky Gervais at his best. It's not everyone's cup of tea as it can can be quite dark at times but it had me laughing, cringing and crying in equal measure. I can'wait for series 3 to come out on Netflix.
Band of Brothers
The series dramatizes the history of "Easy" Company, 2nd Battalion, 506th Infantry Regiment of the 101st Airborne Division from their jump training in Camp Tacoa through its participation in major actions in Europe until Japan's surrender and the end of World War II.
We have watched this series every year since 2006. It was the only thing available to watch after a day of moving house and it became a tradition. We now feel that we know the characters personally. We've read the books. We've been to the Normandy beaches and the boys want to visit Bastogne. We would have been in Carentan this year for the 75th Anniversary of VE Day but Corona had other ideas.
Are you watching any good programmes at the moment?